Life
YOU DON'T HAVE A LIFE
28 July, 2017
---
I think when people began to ask about my day-to-day schedule, they found themselves in a difficult situation to respond. Because I spend my Monday nights hosting a Bible study for teens, Tuesday and Thursday nights at the gym, Friday nights packed with our weekly youth service all night long, and some Saturday nights preparing for Sunday's service. So my only free weeknight is basically Wednesday. People's typical response would be: "Wow, you're pretty busy, ya!", or something around that line. But in a culture that is very indirect, I can tell that underneath their surprise comes the statement: "Wow, you're pretty busy ya. You don't have a life, huh? Hang in there, girl!".
It's a powerful statement.
"You don't have a life."
It is a statement that echoes very loudly sometimes in various seasons of my life. Statements like that one above, it can lead you to a burnout, a walk away from faith and so much more. Recently, the echo has become so loud, that it got me to the point where I had to sit down and rethink about all my ministries, my calling and where I am going with my priorities in my day-to-day life. And yet I know somehow that I still cannot deny I am where I need to be, pursuing the calling that I need to pursue, and more sure than ever that I am finally setting my priorities right (or at least in this season of time). So, I decided that the only person that could help me make sense of it all was the One who got me started in the first place: God.
I sat down and asked God to interfere in my doubts.
And right then in that prayer, God showed me that actually I did have a life. I have all my reasons to be grateful and joyful, not because I am living a life the world agrees to as "a life". But the kind with purpose, the kind centered on serving others and living generously. God took me back to the core of why I started serving in youth ministry in the place, why I began writing, why I decided to do this and that. And it all came back to Him. It all came back to His love that was better and bigger than anything else I've ever encountered, assuring me that there was really nothing else to live for except Him. I had a life because I gave up my old ways, my old purpose, my old understanding of life itself, for the sake of God. Like the way Jesus said it in Matthew 10:39, that "if you cling to your life, you will lose it; but if you give up your life for me, you will find it."
And I found mine.
I have a life. And actually, if I can be honest, I am having the time of my life. I don't think I have been at a place in my life where the joy, the love, the experience of grace is so real, until these recent seasons. And I'm believing that if I stick around, stay faithful to what He has for me now, I'm bound to see the greatest yet. It's only going to get better when I stick with God.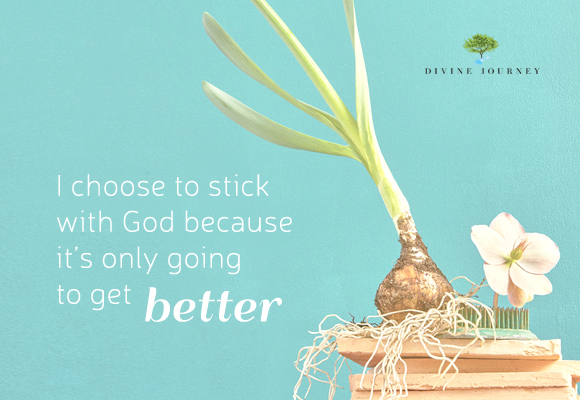 ---
Share this post
no comments for this post