Healing
Walking Through the Valley
12 December, 2016
---
In my earlier years as a Christian, when a challenge hit my life, I find myself saying, "Lord, why is this happening to me?" However, as years progressed and I learned to behold more of Jesus through His Word, I find myself saying, "Lord, this battle belongs to You", whenever a crisis or a challenge face me.


David wrote, "Even when I walk through the dark valley, I will not be afraid, for You are close beside me…" Psalm 23:4 (NLT). Like David, it is inevitable that we are bound to experience a walk through the darkness of the valley season. And because it is dark, we cannot see where God is taking us. God does not lead us into the valley, however, to keep us there. His purpose is to refine us in the valley of delayed answers and then bring us forth into the sunlight of maturity and fruitfulness. His purpose is always that we walk through the valley.
There are two kinds of people in the valley: those who are submerged under the river, and those who have tapped into the fruitful soil of the valley. When you first land there, you may very well feel submerged in deep waters. But if you seek the Lord fervently, He will give you the grace to find the bank and sink your roots into the valley's rich soil. You don't GO out of the valley, you GROW out of the valley." (Bob Sorge; The Fire of Delayed Answers)
Isaiah 40:4 states that "every valley shall be exalted…" it is time for us to have God's perspective of us walking through the valley. To God, our valley walk is for the purpose of maturing us and forming godly character in us. True to His promise, God will exalt those who will allow the fullness of the valley to season their souls.

"For he shall be like a tree planted by the waters that spreads out its roots by the river; and it shall not see and fear when heat comes; but its leaf shall be green. It shall not be anxious and full of care in the year of drought, nor shall it cease yielding fruit." Jeremiah 17:8. Jesus brings this assurance to those who persevere in their valley season. God did not intend to drown us in the valley but rather He intends us to become a fruitful bough as we grow out of the valley.
Let's look again at Psalm 23:4 (NLT) "Even when I walk through the dark valley, I will not be afraid, for You are close beside me. Your rod and staff protect and comfort me". As I mentioned earlier, walking through the valley is like walking through darkness. We cannot see anything at all! In the dark, our sense of sight is inoperable. Like someone who is blind, he or she depends on a walking stick to lead the best way for him or her. A sheep is normally accustomed to following the shepherd by sound or sight – seeing where he is going, hearing his voice, and following the sounds of his feet. But in the dark, the sheep is not able to see where the shepherd is going so the sheep has to totally rely on its sense of hearing. The sheep has to strain to hear the shepherd's staff. The shepherd will use it as a walking stick, and the tapping of the staff on the ground or rocks enables the sheep to know where the shepherd is going.
Fear not! – walking through the darkness; Jesus is walking with you and the Holy Spirit will lead you through your sense of hearing. "My sheep recognize to My voice; I know them, and they follow Me." John 10:27 (NLT). This is Jesus' assurance that even in the dark valley, He sees you and He will speak to you!
Are you presently in the season of walking through the valley of darkness? Fear not! Do not be dismayed! Hear what Jesus, the Good Shepherd is answering you in His wonderful promise
God is my FIERCE PROTECTOR and my PASTOR. I always have more than enough. He provides a resting place for me in His luxurious love. His tracks take me to an oasis of peace, the quiet brook of bliss. That's where He restores and revives my life. He opens for me the pathways to God's pleasure, and leads me in His footsteps of righteousness, so that I can bring honor to His name. Lord, even when your path takes me through the valley of deepest darkness fear will never conquer me, for you already have! You remain close to me and lead me through it all the way. Your authority is my strength and my peace. The comfort of Your love takes away my fear. I'll never be lonely, for You are near. You become my delicious feast even when my enemies dare to fight. You anoint me with the fragrance of Your Holy Spirit; You give me all I can drink of You until my heart overflows. So WHY WOULD I FEAR THE FUTURE? For I'm being pursued only by Your goodness and unfailing love. Then afterward – when my life is through, I'll return to Your glorious presence to be forever with You!
-Psalm 23 (The Passion Translation)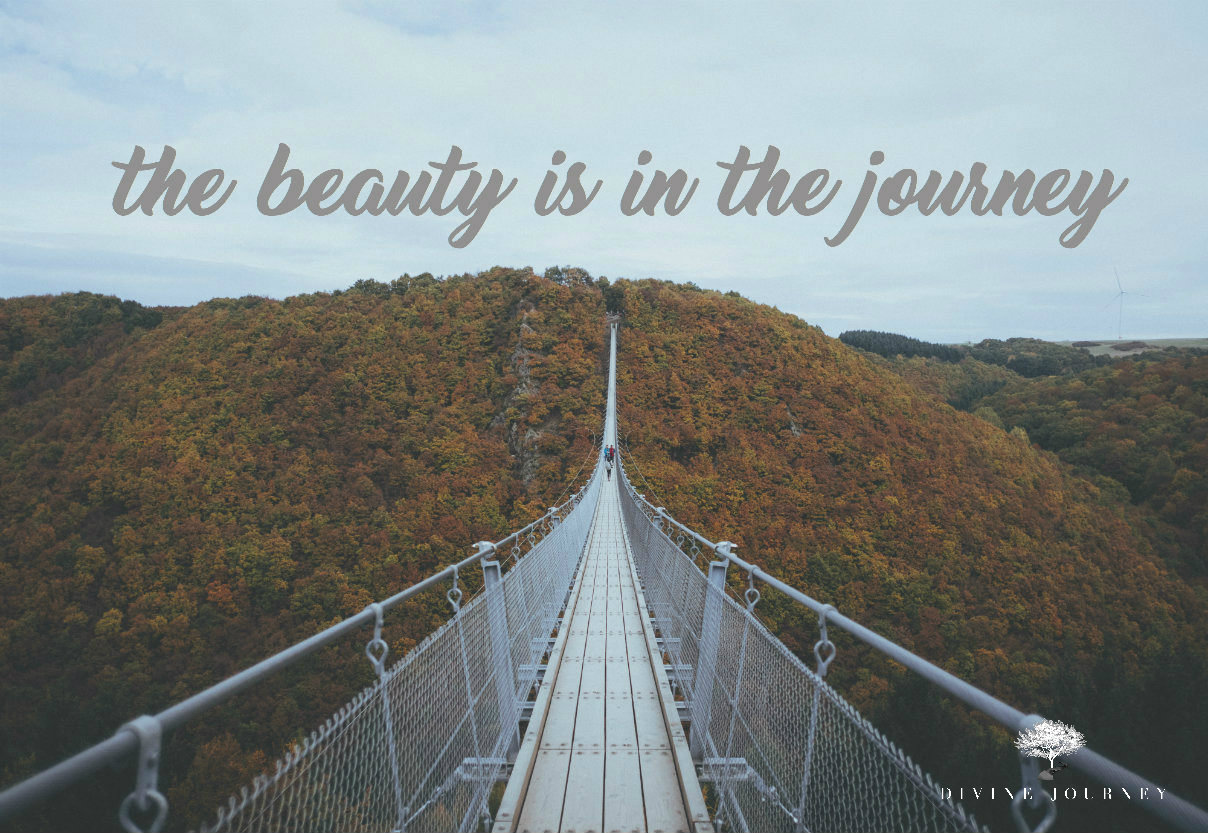 Enjoy your walk in the valley. The beauty is in the journey!
---
Share this post
no comments for this post