Motherhood
The Road of Single Parenting
12 December, 2016
---
I questioned God, "How can I raise them alone?" right on the first day of my grieving journey. I mourned not only for the death of my beloved husband but also for my children's days ahead. I was drained to empty and had nothing left to offer. I was clueless and did not know what to do. I bargained, plead, and asked God to somehow give me a vision of the days ahead.
The fear and worry that came with the reality of raising children on my own without the partnership of a spouse paralyzed me during the early days. I would be angry and afraid at the same time. And there was that moment, the divine moment that changed my perspective forever. When God gave me a promise in the book of Isaiah 53:13 that says "All your children will be taught by the Lord, and great will be their peace'"
Immediately a big burden was lifted up from my shoulder as I ponder on that promise. So, I said "yes" to single parenthood and I gave my children freely and fully to God.
A mother's greatest joy in having a child
is to give that child freely and fully to God
-Elizabeth George

It was a rough road as we started the journey, adjustment to a new routine, new leadership, mixed with all kinds of feelings, a new life that I've never imagined before, not even in my wildest dream. There was absolutely no manual in how to raise children solo but I chose to place my hope and trust on my Mentor, the God who knows exactly how to raise children. He taught me how to make decisions, lead me to the ways of life, gave me enough strength to continue the journey, picked me up when I fell, pushed me from the back, pulled me up to a higher ground, and most importantly He worked supernaturally and taught the children Himself.

Fast forward to now, whenever I see my children and their growth, all I see is the fingerprints of a Father who is loving and faithful. Often times, I would call them "children of God" to remind them that God is really their earthly and heavenly Father.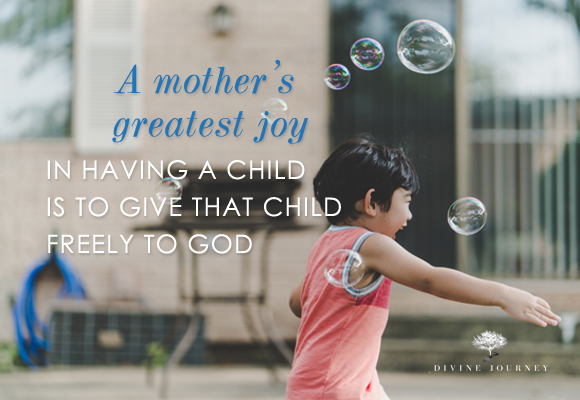 Friends, we might share the same journey as single parents. Please remember that God knows exactly where you are and He cares so much about your heart and the heart of your life, your children. Trust Him. You can do this!
---
Share this post
no comments for this post