Life
New Heart
12 December, 2016
---
"I will give you a new heart and put a new spirit in you; I will remove from your heart of stone and give you a heart of flesh. I will put My Spirit within you and cause you to walk in My statutes, and you will be careful to observe My ordinances.…" -Ezekiel 36:26 - 27
A minister shared that once a man came up to him and asked if it was possible for the Lord to unscramble his messy life which he had likened to a scrambled egg. To this the minister confidently replied, "Of course He can, but God doesn't need to unscramble the egg, He simply gives you a new one!"
I chuckle at this story, yet more so it gives me hope. In my own life, I could testify how Jesus has changed my heart. Although I am still a work in progress, I know I could never be where I am today if the Lord had not replaced my cold sinful heart with a brand new one. Now when I counsel people, I know that the best way I could help them is to tell them about Jesus who is able to touch their hearts like no one else can.
No matter how horrible is your past, the Father can make all things new. The moment you receive Jesus Christ as your Lord and Savior, your body becomes the temple, "permanent residence", of the Holy Spirit. He opens your heart to hear and to know what He has planned for you. Old things have passed away, behold He makes all things new... including your heart.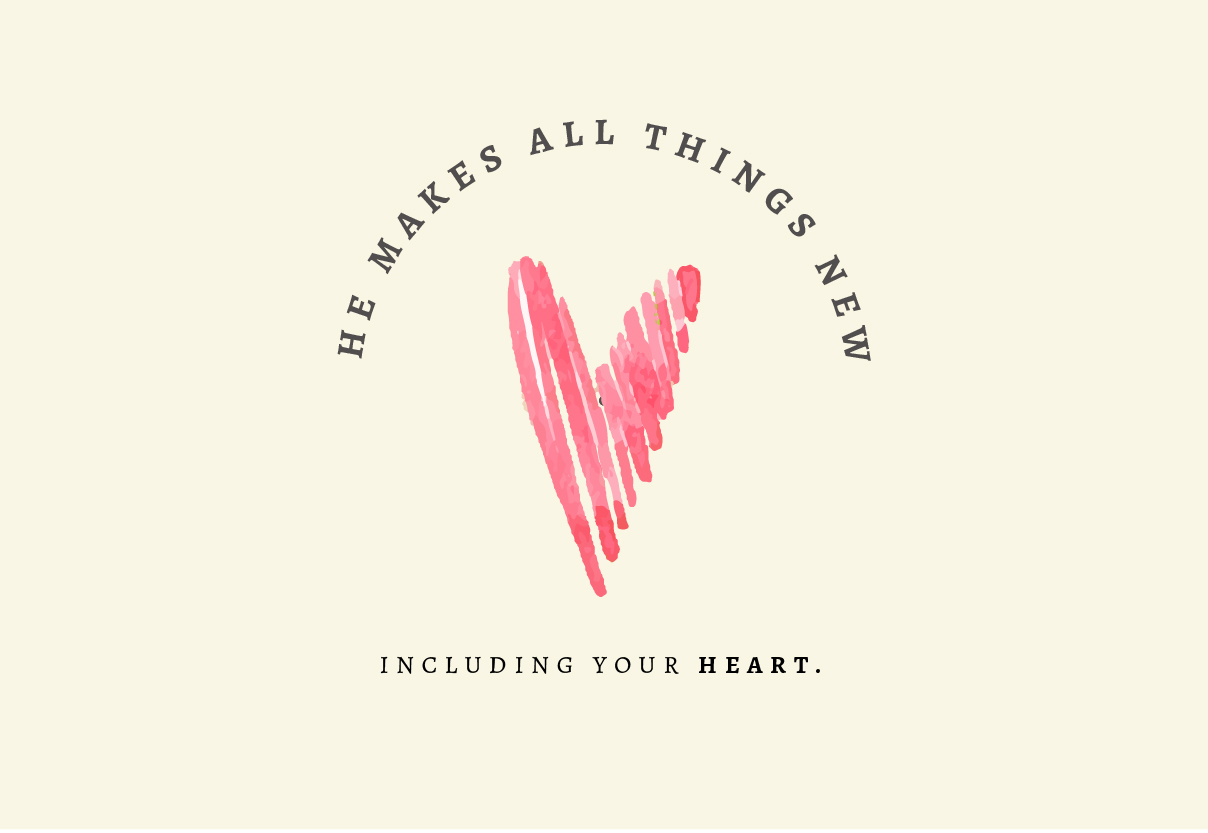 Some things cannot be taught but can be "caught" by your heart.
---
Share this post
no comments for this post