Life
Mental Illness, Friendships and Bravery
28 July, 2017
---
"I am mentally ill."

In December 2016, a student of mine told me that he was diagnosed with a mental illness. It wasn't a recent thing, but it's just that he decided to tell me about it recently. I was devastated, my heart was heavy and somehow I wished the news never came to be true. But it was and I knew being down about it won't do any good. In fact, more than ever, I realized an urgency to learn more about mental illnesses, about how I can be the best support as a mentor and teacher. I needed to gain knowledge fast, so I can be more equipped to deal with students dealing with this mental illness.
Of course there was Google, and there were a lot of other sources accessible through the internet and books and all that. But I didn't want theories. I didn't want just some medical background, and support groups 101. I wanted a real story. I wanted to learn from someone who has been through it, who can give me first-hand advice from experiences and personal encounters.
Little did I know, God has answered my prayer, even before I knew I was going to ask for a friend that can assist me in this.
In November 2015, I went to a writer's conference abroad. I got to attend panels and chose classes about all sorts of subjects on writing. One of them was a seminar by the founder of a legendary magazine in my home country.
So I chose a seat randomly, scared but excited to make new friends.
It just so happened that I sat next to this girl. She was friendly and welcoming, and so we ended up becoming friends. Attended classes together the following day, had lunch, stayed in touch through social media and all that.
The highlight of this encounter though was our conversations. What always reminded me of her was her passion to be the voice for those who had mental illnesses. She wanted to share their stories, and show the world their side of the story. I've never met someone like that and I was greatly inspired.
A year and so later, after receiving the news of my student's diagnosis, I contacted her. I asked her if she knew anything, knowledge or encounters or experiences, that could help me to assist my student. I figured if she had passion for this, she might be knowledgeable. And because of that she shared her story, that she was diagnosed with the same condition as my student.
She was the friend I was looking for.
She was the answer to my prayer.
She was the advisor I needed.
My heart is still heavy, thinking that many people out there has to go through what my friend and my student went through. But God works in mysterious ways. It was not a coincidence that I went to the writer's conference that year, to that seminar, sitting next to her. Really, God worked it out together for good.
The bravery of my friend in sharing her story to others allowed her situation to be a blessing for others, to be impactful and to change lives. Look how her courage to share and use what the world counts as a weakness to be her source of passion, her weapon to encourage others.

Her story matters. A lot. And I am grateful for her.

So, thank you, friend. For not letting the shortcomings bring you down and instead, push through. For your generosity in sharing to others. For embracing who you are. For being brave.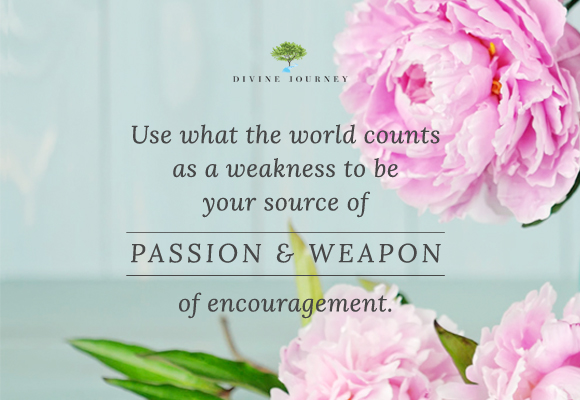 This post is dedicated to you.
(PS: Names of people, places and events and other details are disclosed in respect of the people I am referring to in the story.)
---
Share this post
no comments for this post