Life
Life Buttons
12 December, 2016
---
Let's imagine for a moment living life with buttons.

It is a lot like watching DVD with a remote in our hands. What we do is we skip the things we don't like. We rewind to catch up on what we miss and pause when we're tired or bored. If only life works like this, right? Our lives are like those movies that are being played in those DVD players. The thing is this time, we don't have a hold of the remote. God does. And unfortunately, the way God works is God doesn't rush and press "fast forward" to the things of life. On the contrary, God only presses "play".
When things happen and we feel crushed by reality, God doesn't press pause, nor fast forward, nor rewind. He simply lets the movie play as it is, and allow the story to take place one scene at a time. This is how God allows things to happen in our lives to process us one day at a time. Be more patient to one more person, more disciplined about one more habit, more loving in one more situation and so on.


And we know that God causes everything to work together for the good of those who love God and are called according to his purpose for them.
-Romans 8:28
What should get us excited is that we know the ending already. It should delete all the suspense and worries and doubts because we know it's going to be a happy ending. But until we settle to the truth that God puts us through these seasons of life so we get to that ending nicely, safe and sound, we will not be content. We will constantly be filled with worries and fears. Anxiety will take over us. Life will wear us down because we fail to understand that God works for today.
God works in our "now" and prepares us in our "today". When we live a life called, this can be a challenge because often times we desperately just want to get to the end. We just want the good purpose to be fulfilled just like that. But God doesn't work that way. He wants us to be shaped to be more like Christ one day after another. Therefore, our jobs is to make sure we embrace our present season. We have to make sure that our "today" produce the seeds that are planted for tomorrow's harvest.
We can't see the future, but we have to believe that His timing is perfect. He is making everything for together for our good and He is making sure everything is on schedule, according to His will and plan. Perhaps this "good" will be revealed in the future, but until we get there, worrying about it now will not solve anything. When fuss about what the future will become, we forget that to get to the future we want, we need to make sure we are doing what we need to be doing right now.
For everything there is a season, a time for every activity under heaven. -Ecclesiastes 3:1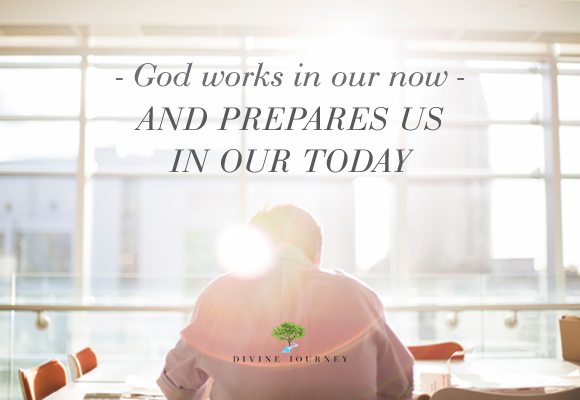 It's time we let go of the life buttons we wish we had and let God take control of our lives.
---
Share this post
no comments for this post