Life
I always Have a Plan
12 December, 2016
---
One day as I was having my quiet time with God, I asked Him "What do you want to say to your children" and immediately He answered "I just want my children know that I always have a plan"
Immediately tears started to flow and I was undone once again. Then I realized that as a mom, I always have a plan for my children. When I know that the school holiday is coming, I would make plans to take my children out for movies, day trips, or even vacations. When they come to me with school's assignments, I would make plans to help them by getting all the materials needed and even doing the project together. When they come to me with a problem, my thoughts would immediately be filled with rescue plans.
Our Father in Heaven is so much more than earthly parents. I believe that He always has plans for each of His children. Regardless of what's happening in our lives, just like what He promises, His love is for us and because of that He makes only the best plans for His children.
A redemption plan
A restoration plan
A rescue plan
A renewal plan
A reconstruction plan
A building plan
A prosperous plan
A plan of hope and future
Just as when the first human fell into a separation from the Creator, immediately His rescue plan was in place. Although He knew that it would take His beloved son to redeem the world, He did it anyway. We are redeemed, we are saved from the penalty of sin, how much more He would plan for us.

I know what I'm doing. I have it all planned out, plans to take care of you, not abandon you, plans to give you the future you hope for. -Jeremiah 29:11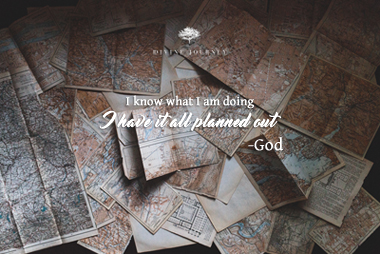 Life will always be filled with challenges but I want to encourage you to keep moving forward, do not give up, and keep trusting God. Walk with a full confident in His love and believe that the Maker of this universe, the One who has the whole world in His hands always has a plan for you.
---
Share this post
no comments for this post