Purpose
Do not Quit
12 December, 2016
---
"For surely, you have a future ahead of you; your hope will not be disappointed." -Proverbs 23:18 (NLT)

I had on some occasions been tempted to quit due to trials in the form of conflict (usually involves others grating against my character) or crisis (situations that I cannot control) or isolation (being set aside for a time) or betrayal/rejection (painful backlash against me).

1 Peter 4:12 writes "Beloved, do not be amazed and bewildered at the fiery ordeal which is taking place to test your quality, as though something strange (unusual and alien to you and your position) were befalling you." So, when the issues of life, the trials of life hit me, I was not surprised. Simply put, it hit me at times I least expected. As long as we are in this world, pain and disappointments are inevitable but one thing I learned that the journey on the road of pain, there is grace an abounding grace to endure and to overcome.

When the apostle Paul was asking the Lord to take out the thorn in his flesh, the Lord simply answered him, "Paul, your snake bite, your stoning, your ship wrecked, your persecutions, your sufferings, My grace is more than enough for you." Apostle Paul also said the Lord delivered me out of all my trials and temptations. Our deliverance is the Lord's promise and He does not only promises but He is faithful to deliver His promises. So, do not quit!
Our battle is the Lord's battle and the battle has been won through the finished work of Jesus. And today, His Blood, the power behind the cross, continues its battle cry for us: - mercy, goodness, grace, healing, deliverance, protection, provision, joy, peace, restoration, victory. "But thanks be to God, Who gives us the victory [making us conquerors] through our Lord Jesus Christ." 1 Corinthians 15:57 (Amplified). Do not quit!
Behold Jesus. He roars the battle cry. Decide that you will pursue the glory purpose of God in your life. "For our light affliction, which is but for a moment, is working for us a far more exceeding and eternal weight of glory." 2 Corinthians 4:17 (NKJV)
Although, trials, temptations and afflictions are not from God, He is a champion in turning our pains into our gain – character development to Christ likeness." But we have this treasure in earthen vessels, that the excellence of the power may be of God and not of us." 2 Corinthians 4:7 (NKJV) You are this earthen vessel and inside of you is the very life of God, the excellent life of God, that He purposed for you so you can go beyond your present abilities and situations. Do not quit!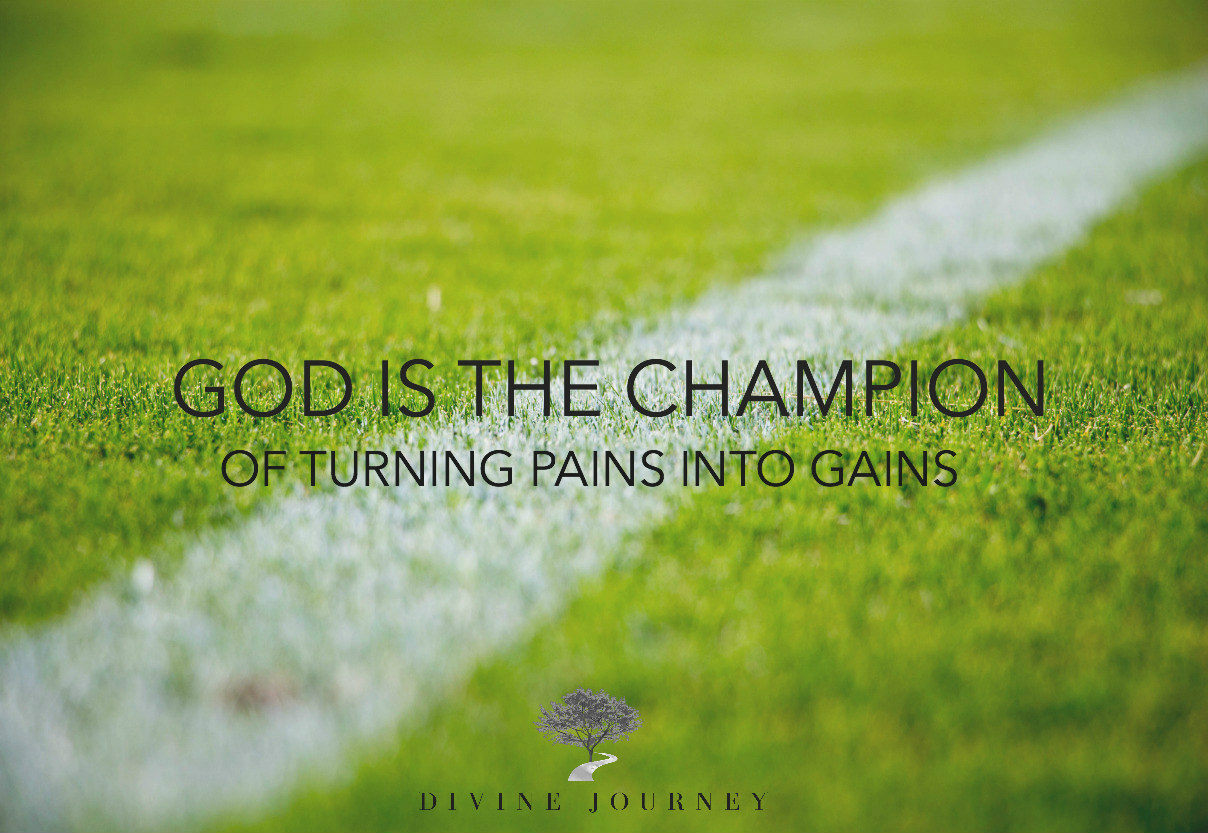 "God is on my side, for the blood has been applied;
every need shall be supplied, and nothing shall be denied.
So I enter into rest, and I know that I am blessed.
I have passed the test, And I will get God's best."
- Trina Hankins

Do not quit! God is on your side. And because you did not quit, surely, you will get God's best. I did! "We are hard-pressed on every side, yet not crushed; we are perplexed, but not in despair; 9 persecuted, but not forsaken; struck down, but not destroyed-" 2 Corinthians 4:8-9 (NKJV)
---
Share this post
no comments for this post