Healing
AND JESUS WEPT – DO YOU RECOGNIZE HIM?
31 July, 2017
---
I have written an article "And Jesus Wept", and this article was an inspiration from John 11:1-45 when Jesus wept for the death for His best friend, Lazarus. The Holy Spirit had revealed a wonderful and powerful revelation of Jesus, weeping over us.
In John 11, Jesus wept over us for our freedom. However, the account in Luke 19:41, showed Jesus wept over His nation, Israel and His people because they did not recognize His coming as their Saviour. They missed His visitation.
During His time, Jesus was lightly esteemed (despised). He was not honored (they regarded Him only as "a carpenter's son"), they rejected His teachings and preaching, and even called Him a false teacher and a false prophet.
Jesus wept not because He was despised, mocked or rejected. He knew that it was the Father's will for Him to be despised, mocked, and rejected for our sake so no longer will we feel despised, mocked and rejected (Philippians 2:6-7).
Jesus knew that it was within the Father's plans and purpose for Him to suffer. Jesus had accepted His destiny to die for our sake. At the Garden of Gethsemane, Jesus wept (please read my article, When Jesus Wept) in order for us to have a glorious destiny. He was sent by God to Israel as His Gift but was rejected – and Jesus wept. He knew that His nation and His people and their generation will suffer destruction and have no peace because of their rejection of Him (Luke 19:43-44).
As a life coach, when I am consulted with a problem, I listen and discern with my head and with my heart, but there is something that I always bring to the seat of counsel – the Word of God. For "I am not ashamed of the gospel of Christ, for it is the Power of God to Salvation for everyone who believes" (Romans 1:16).
Now there are times that the Gospel of Christ, this Good News that I share, is despised, mocked, and rejected… the Gospel is foolishness to those who don't believe and recognize its power to save a soul. As a mature life coach, I no longer feel the pain or the shame of being despised, mocked, and rejected, but my heart weeps, because it is Jesus who they have rejected. They have rejected the only One who can give eternal life and an abundant life. My heart weeps for they failed to recognize and honor (esteem) a loving God and a loving Father and a loving Saviour, named JESUS.
If you are reading this article and there is a tug in your heart to receive God's gift, JESUS, in your heart, the best recognition and honor you can give Him, is by saying this prayer sincerely in your heart:
"Jesus, by faith, I honor Your Word and I recognize that You have been sent by God as my Saviour and Redeemer.
Jesus, I commit and surrender my life, and everything that concerns me to Your loving care.
Jesus, You have wept for my destiny and I believe, now I begin a divine journey with You. Reveal more and more of Yourself to me, Jesus.
Jesus, thank You for forgiving me of all my sins and through the power of the cross, Your Blood has cleansed me of all my unrighteousness and has made me a new creation in You. I am the righteousness of God IN CHRIST JESUS"
(2 Corinthians 5:21)"
As you have prayed this prayer by faith, believe that you have shifted from confusion to peace, from sadness to joy, from mourning to laughter, from desperation to hope and from darkness to light! Your prayer has opened a wide gate for you to begin your divine journey of grace and truth and blessings.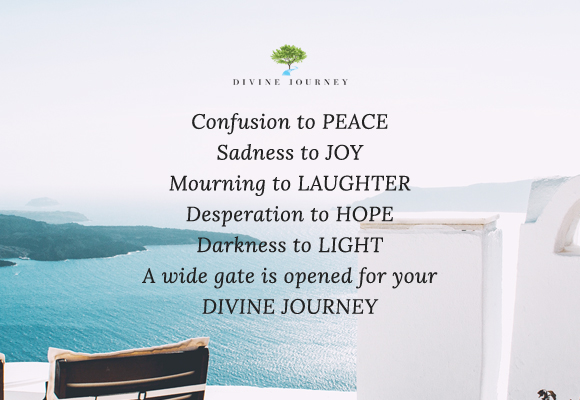 Jesus wept in joy and is rejoicing over you, my friend. Shalom! Shalom!
---
Share this post
no comments for this post