Healing
A Letter to You who are Tired
12 June, 2021
---
"If you can't fly then run,
if you can't run then walk,
if you can't walk then crawl,
but whatever you do you have to keep moving forward."
― Martin Luther King Jr.

Dear you who are tired,

Those days are still crystal clear in my mind. The days when I wished the earth could pause for a little bit. Wait, let me catch a breath, is this for real? Everything seemed so surreal. My husband just died and everything else crumbled before my eyes.
Waking up before sunrise every morning, I wished I could go back to sleep and sleep for a long long time. My mind kept racing with too many questions.

How should I do this, God?
How can I go on?
How can I raise my three children on my own?

Different kinds of feelings came in like a flood. Too much. Too overwhelming. I felt paralyzed. Things were blurry, very blurry. Yet, so many decisions required me to be there, functioning. All I had was enough for me to get out of bed, give the kids the warmest hug, sit with them at the dining table for breakfast, pray together with them asking for more strength for the day, and then let them be occupied with books, games, and friends who came to be with us. I would go back to my room and start praying, crying, wailing, asking, bargaining, and everything else in between.
A few days, a week, a month, three months, six months, I crawled, I stopped, crawled a little bit, tried to walk, then crawled back again. A little courage started to spark when my eyes were opened to see that there is still hope. It was grace, grace that sparked hope.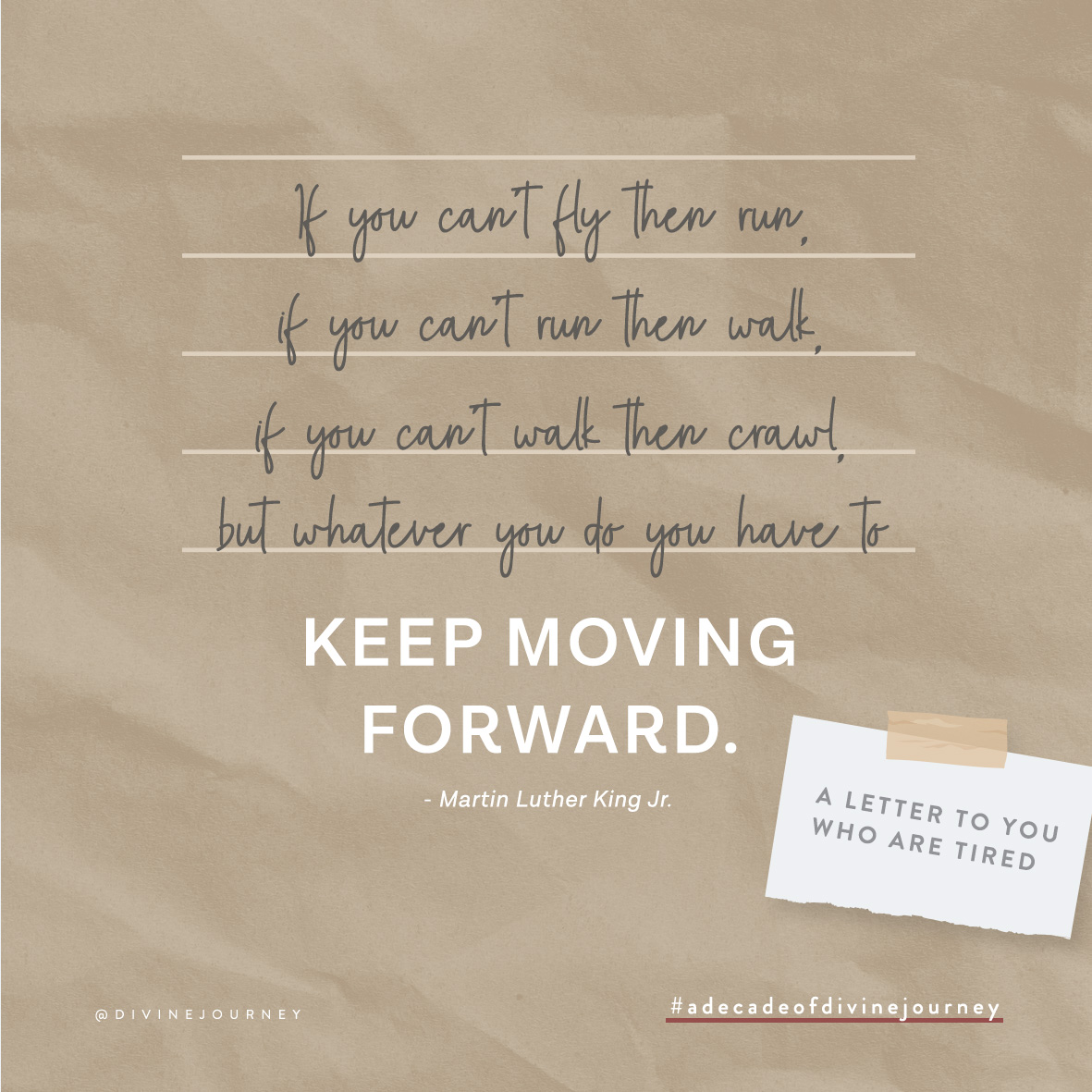 Some days were still heavy.
Some days were lighter.

I began to learn how to walk. To plan again. To have the courage to speak again. To put more smiles on my face. To dress myself again. To wear one extra color on top of my black, white and grey. To pick up things we started together. To receive what others were willing to give. To laugh again.

Some days were still heavy.
Some days were lighter.

Now, ten years later, I still have to crawl sometimes. I probably flew a couple of times, ran some extra miles, and walked most of the time, holding on to hope, my only HOPE, and relying fully on grace, the only GRACE.

That day was still crystal clear in my mind. The day when I decided to move forward, even with a little strength, enough to crawl.

Friends, I don't know your situation, you could have lost a loved one, a job, a house, a dream, please allow yourself to grieve. Yet remember that HOPE is in front of you and you must move forward. Give yourself permission to crawl and to learn how to do life all over again. His grace is more than enough for you. Grace for every pace. Grace for every season.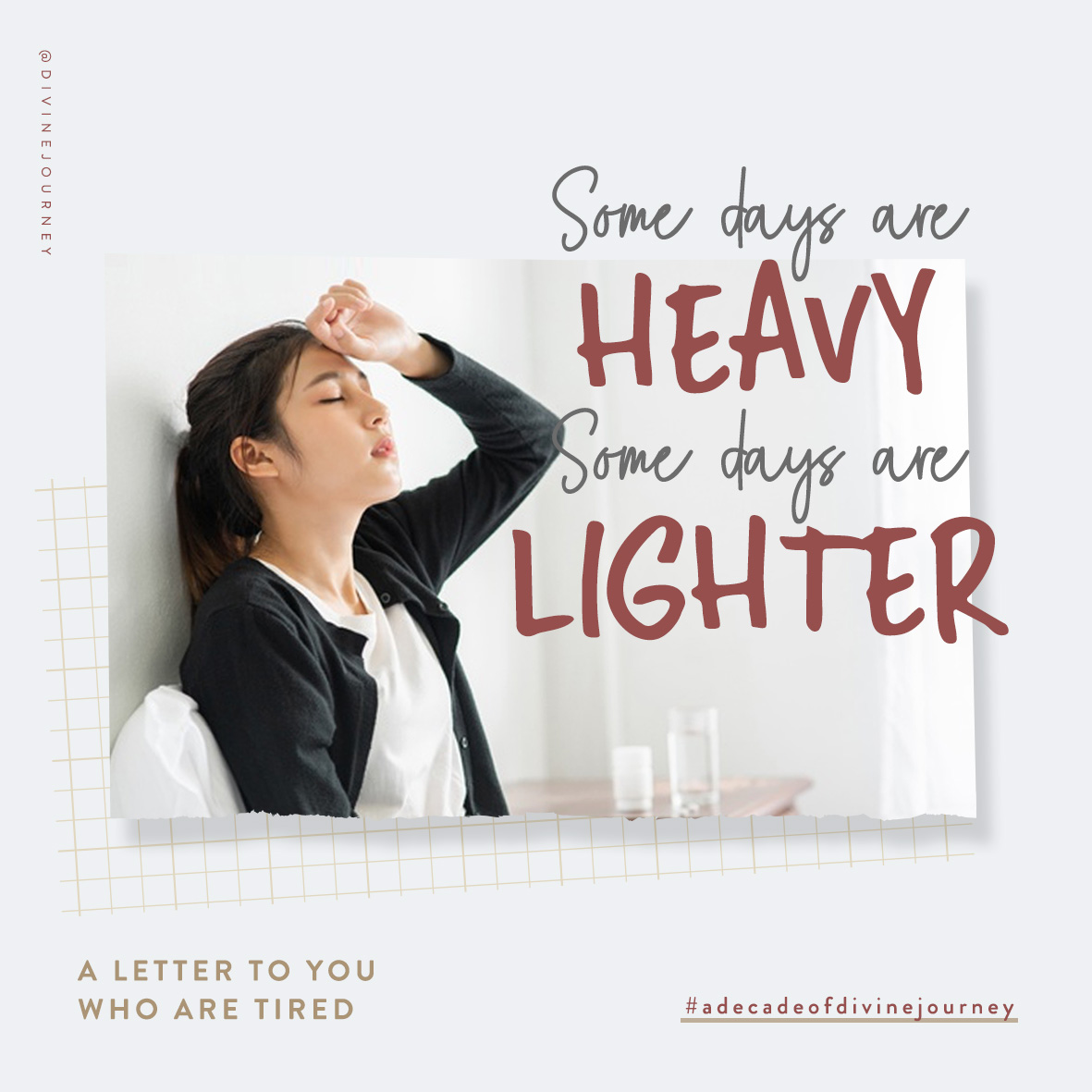 But he said to me,
"My grace is sufficient for you, for my power is made perfect in weakness."
Therefore I will boast all the more gladly of my weaknesses,
so that the power of Christ may rest upon me.
2 Corinthians 12:9 ESV

Dear you who are tired,
Please know that today you have more than enough to keep moving forward even if it's only enough for you to crawl.

With love,
Felecia
---
Share this post
no comments for this post