Purpose
3 Things I learned about Following God's Calling
12 December, 2016
---
Choosing a life that follows God's calling isn't an easy path. It is perhaps one of the most difficult paths you can choose to take in life. But, on the other side of it, this is the most rewarding, fulfilling and joyful adventure you can ever choose for your life to take course. I have made that decision since a few years back, and here are 3 biggest things I've learned throughout my journey:

It's very uncomfortable
I know for one thing that God will always be pushing us out of our comfort zones. He will constantly take us into situations where we are stretched in every area of life, especially those areas where we fill we struggle with most. If we are not patient, we will meet people who are just impossible to deal with. If we worry all the time, we will be put in places where everything goes wrong. The list goes on. But the key is that we are being made to become more and more like Christ every single day in our walk of life.
It requires our embrace
Until we learn to accept that God's timing is perfect and that the season we are in is exactly the season we need to be in, we won't be able to move forward. I think it's human to find waiting as a challenge, but God works one day at a time, one assignment after another. Until we learn to be content and receptive of what God has trusted for us now, bigger things won't appear. Because it has to start with being faithful to the little things first, before we are given the opportunities to do the bigger things. Approaching His season with an open mind will equip us, grow us and show us how God works through our lives, and in this process we will find ourselves ready for the next chapter when we get there.
It comes down to taking an actual step
It is said in the Bible that "Faith without works is dead". God's calling can often be something so blurry to some people, while at the same time too clear for some others. The challenge comes when we have to take a step even though we don't quite know what to expect. This is when we need to take an actual step and jump into the opportunities given in front of us. Maybe it's as simple as accepting the job offer we don't really like, but has been in our heads for the past few weeks. Maybe it's about going overseas to gain experience. Maybe it's about joining a ministry. But at the end of it, I think the way we know how far God will take us is to go, do and join. Get ourselves wet in the works of God and from there, we will start to see where God wants to take us next.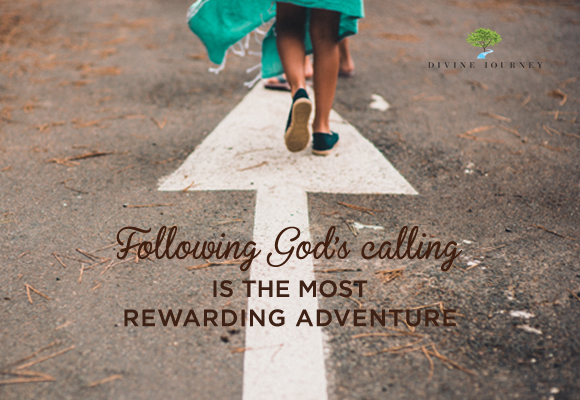 ---
Share this post
no comments for this post