Life
When You Feel Nothing
11 May, 2021
---
"When things don't go the way you want them to,
sometimes instead of feeling disappointment or heartache,
you just become numb."
― April Mae Monterrosa

The day I lost my husband, I cried myself to everything.
I cried and cried and cried until one day …..

It seemed like my heart had become cold
Why couldn't I feel anything?
Why couldn't I cry?
Why couldn't I empathize with my children?

I knew I was sad
I knew I was in pain
I knew the kids were hurting
But I just couldn't feel anything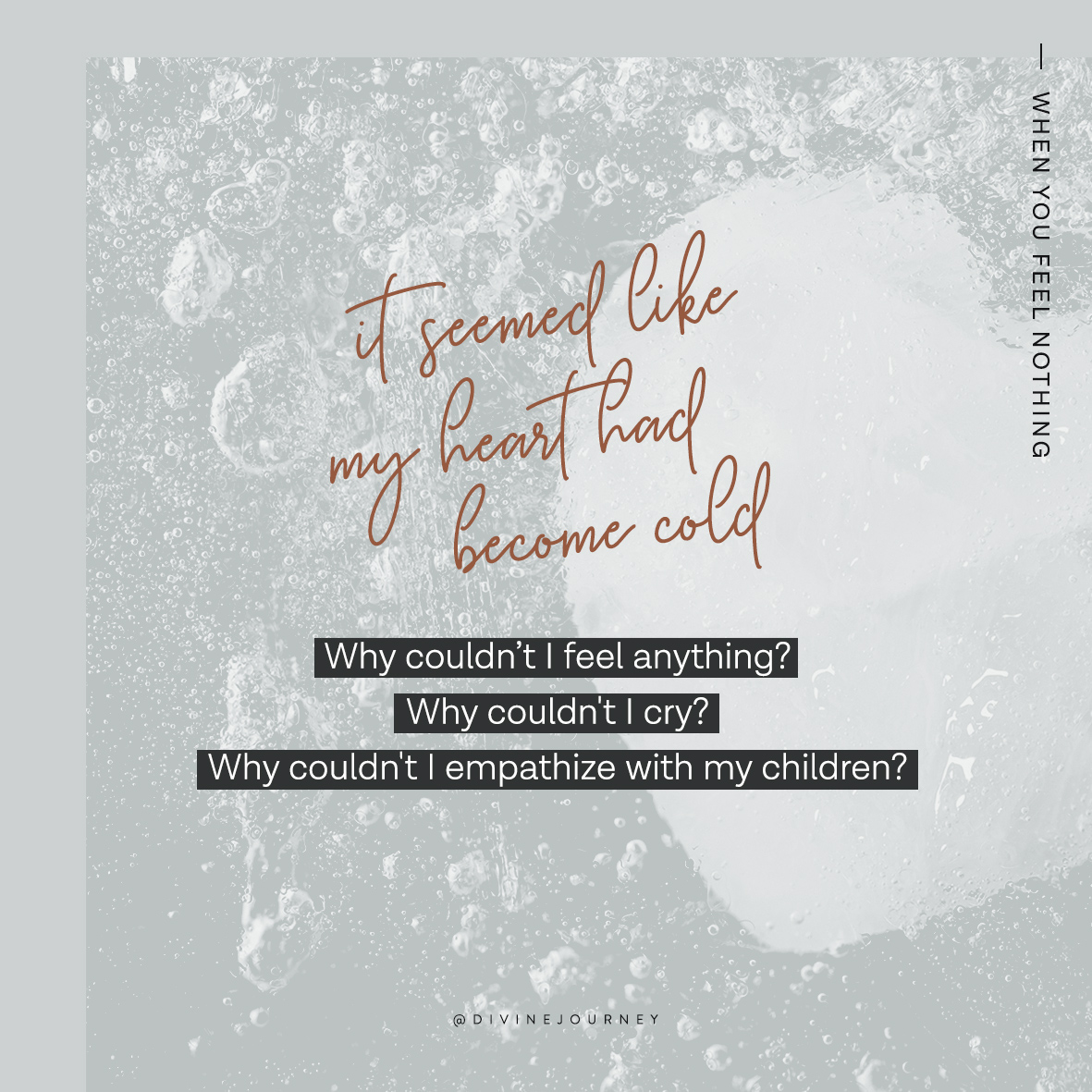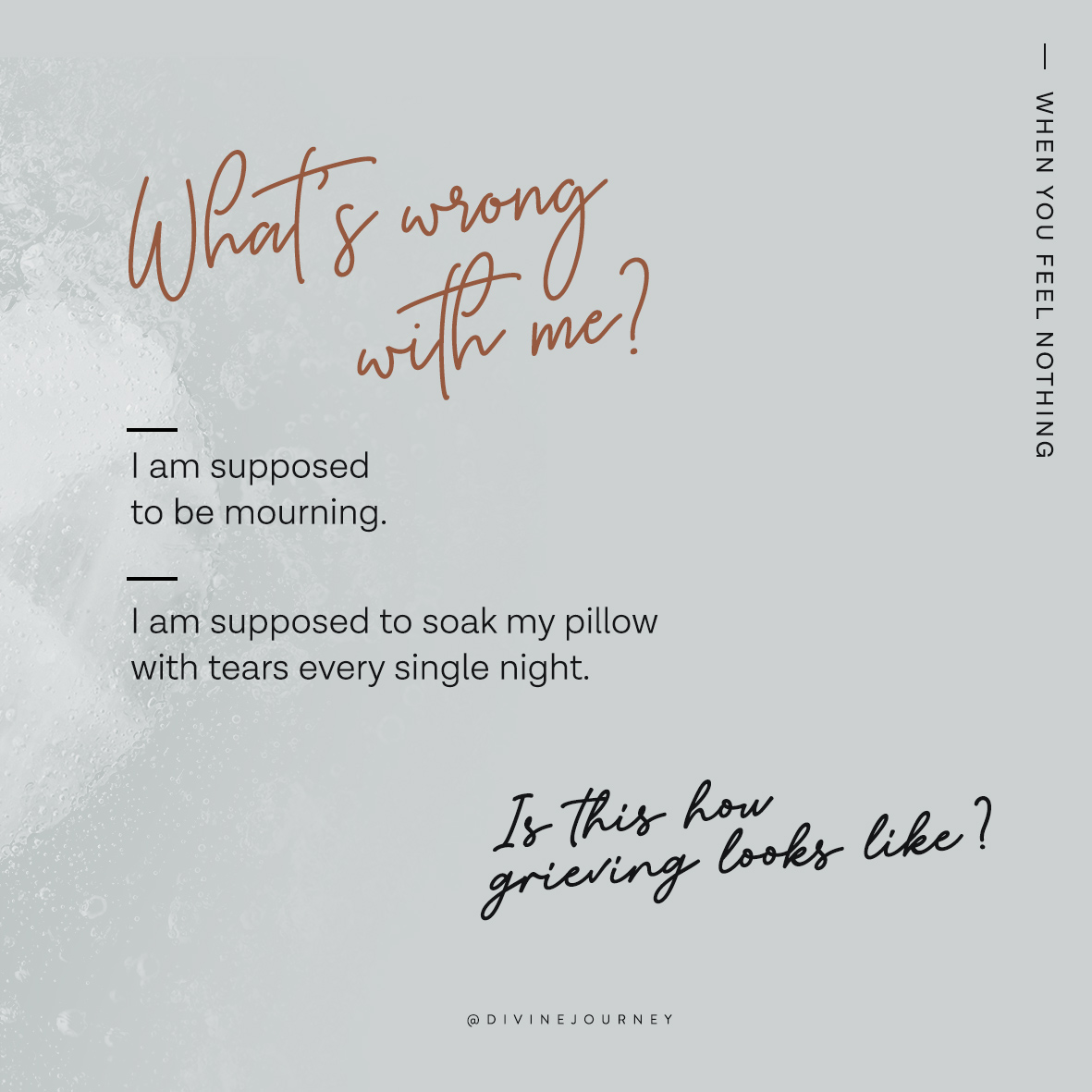 I became numb
Feeling like a walking zombie, I was still able to function.. Waking up the kids, preparing meals, doing chores, in both good and not so good days. But I just couldn't feel anything. "What's wrong with me? I am supposed to be mourning. I am supposed to soak my pillow with tears every single night. Is this how grieving looks like?" There was a lot of frustration over the coldness of my heart.

Looking back, I know now that those months of numbness was not just a phase but instead it was God's miraculous way to protect my fragile heart. It was as if He put layers of blankets over my heart to make sure I felt just enough for that day, for that moment. He literally placed a shield around the heart that was shattered into pieces. It was His grace covering this broken life.

My Strength
Yahweh is my strength and my wraparound shield.
When I fully trust in you, help is on the way.
Psalm 28:7a

As I moved forward and my heart grew a bit stronger, one layer was lifted up, and then one more and one more and one more. Little by little, I started to be able to feel again. The sadness came back, the disappointment, the whys started to resurface. As more layers were lifted up, the feelings and emotions started to flood. Fear, anxiety, anger, guilt, regret, hopelessness, doubts. It was painful but I couldn't imagine if the full spectrum of emotions were around during the early months, I didn't think I would survive. I knew indeed, those days of being numb were there for a reason.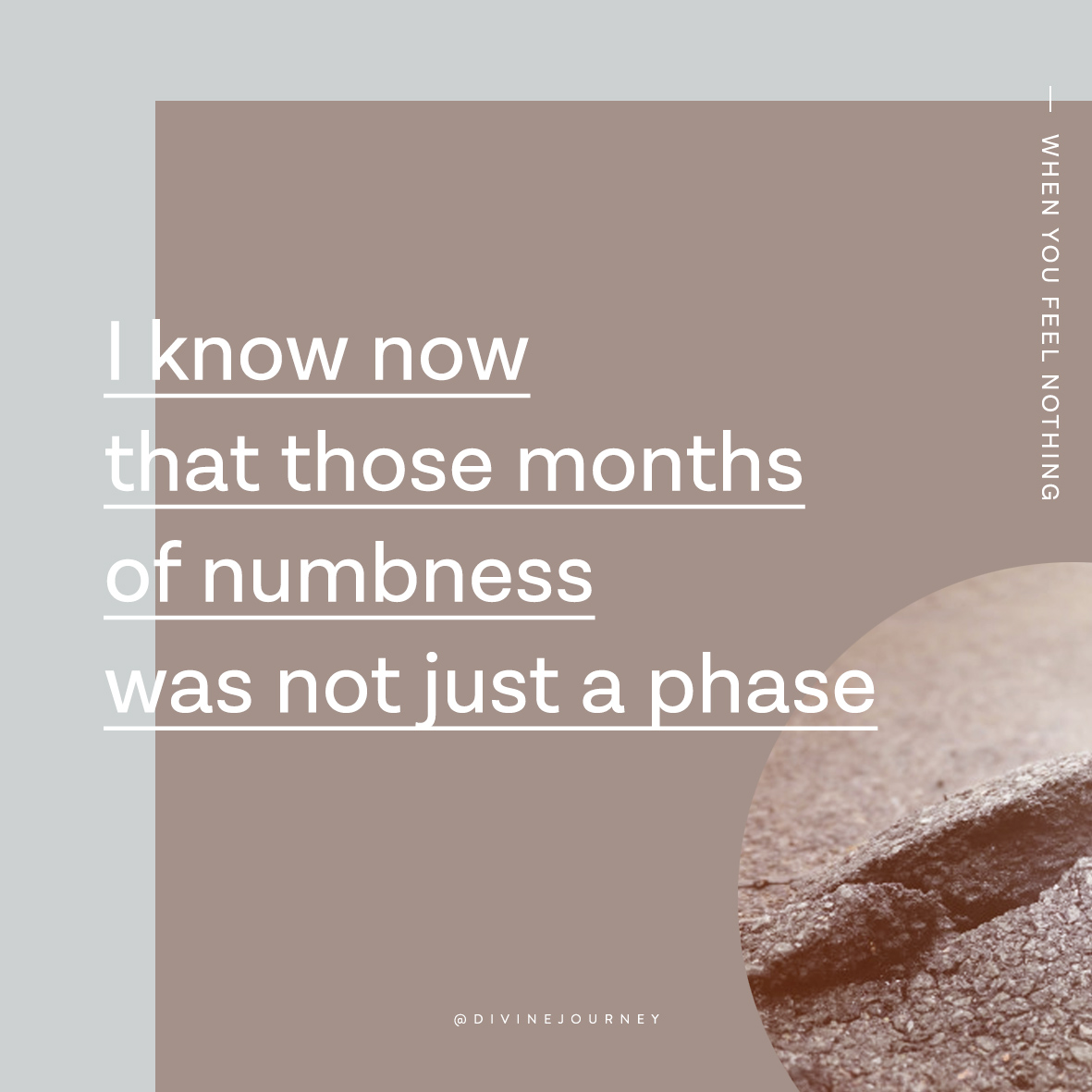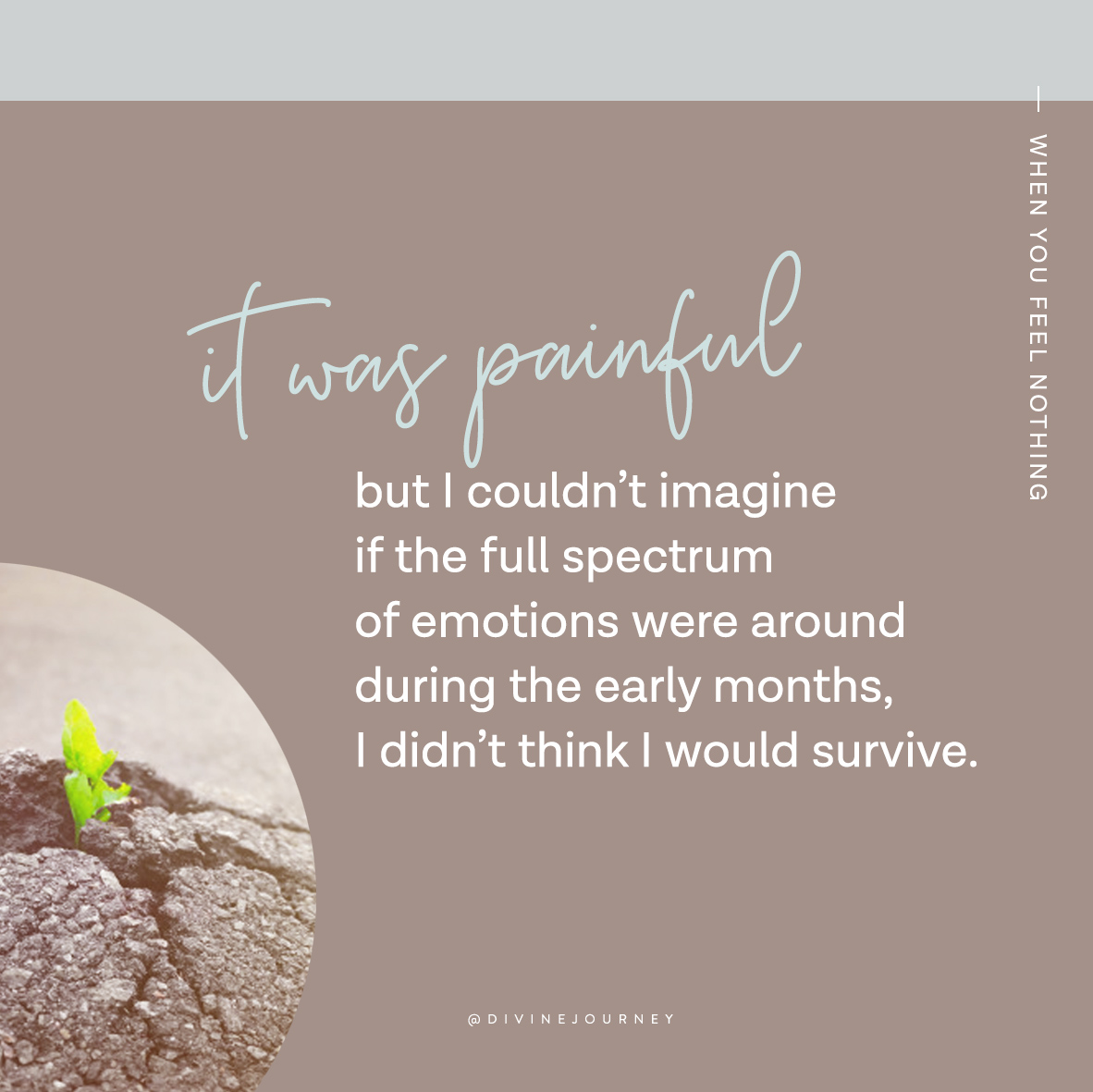 Friends, maybe you can relate to my story because you are numb right now. Please allow me to tell you that it's okay to feel nothing at this moment. Keep looking up to God (even if you don't feel like it), keep coming to Him, come with your broken prayers, come with your dried tears, come just to sit, come to worship. Turn a worship music on, open the bible, find one verse that speaks to you, and hold on to it. Receive this season of numbness as His Grace, His protection, His kindness, His love that understands your heart and is always ready to cover you.

I am numb with pain and severely battered;
I groan loudly because of the anxiety I feel
Psalm 38:8

Friends, one day, you will be able to feel again and by then, your heart will be ready.
When you feel nothing, know that God knows what you're going through and He can feel you even when you can't feel yourself.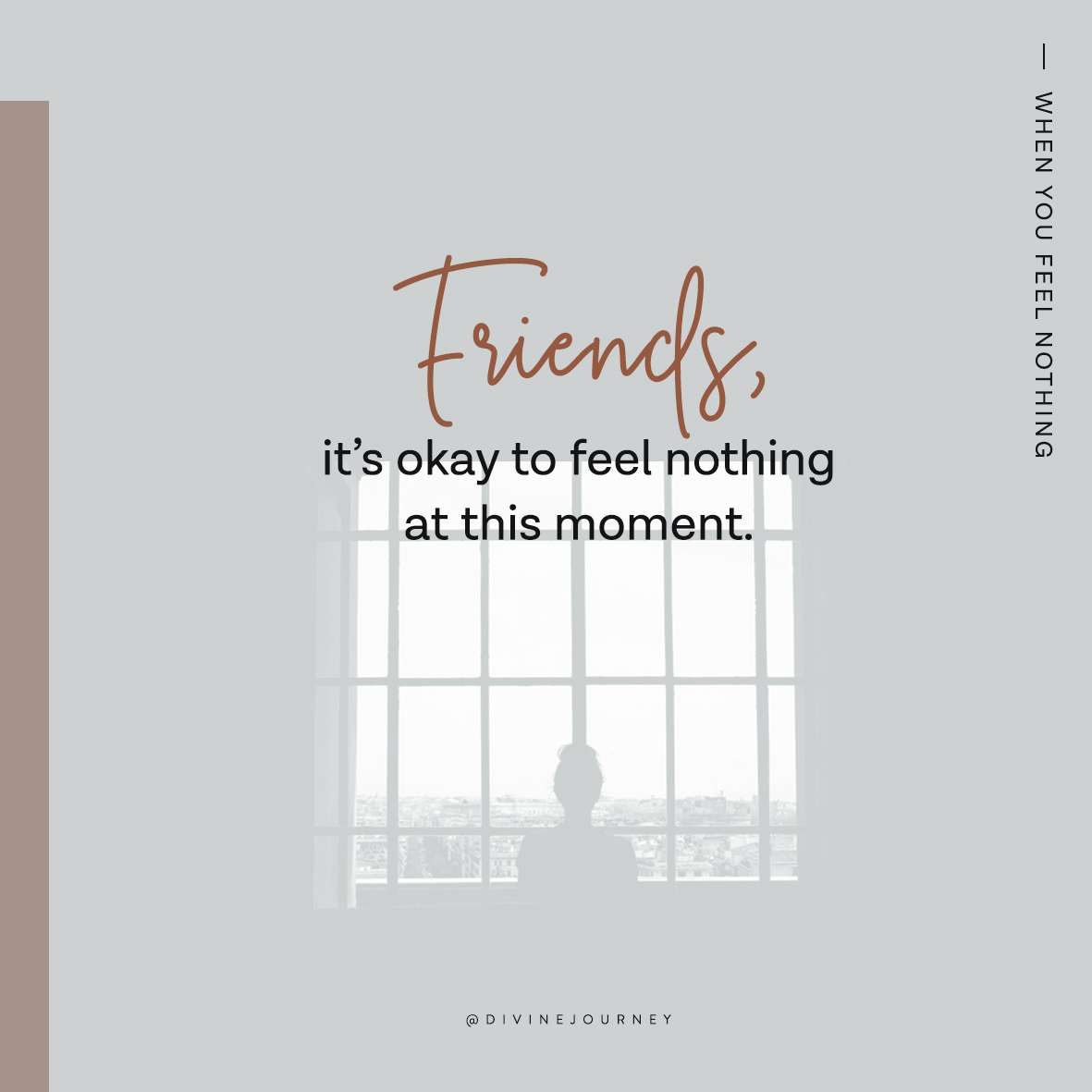 ---
Share this post
no comments for this post