Healing
A Letter to my Grieving Friend
14 June, 2021
---
Dear my grieving friend,

In June 2011, my life turned pitch black when my beloved husband died. It took me a whole lot of courage and strength to meet a new person. Maybe you feel the same too right now, so here I am writing you a letter.

My heart is broken ever since I heard about you

I imagine your pain, the feeling of overwhelming loss, the heaviness of your heart, and the long road ahead of you. And whenever I come across a story similar to mine, my heart cries out to God "Please do not let anyone go through the road I've been through". I am mourning with you.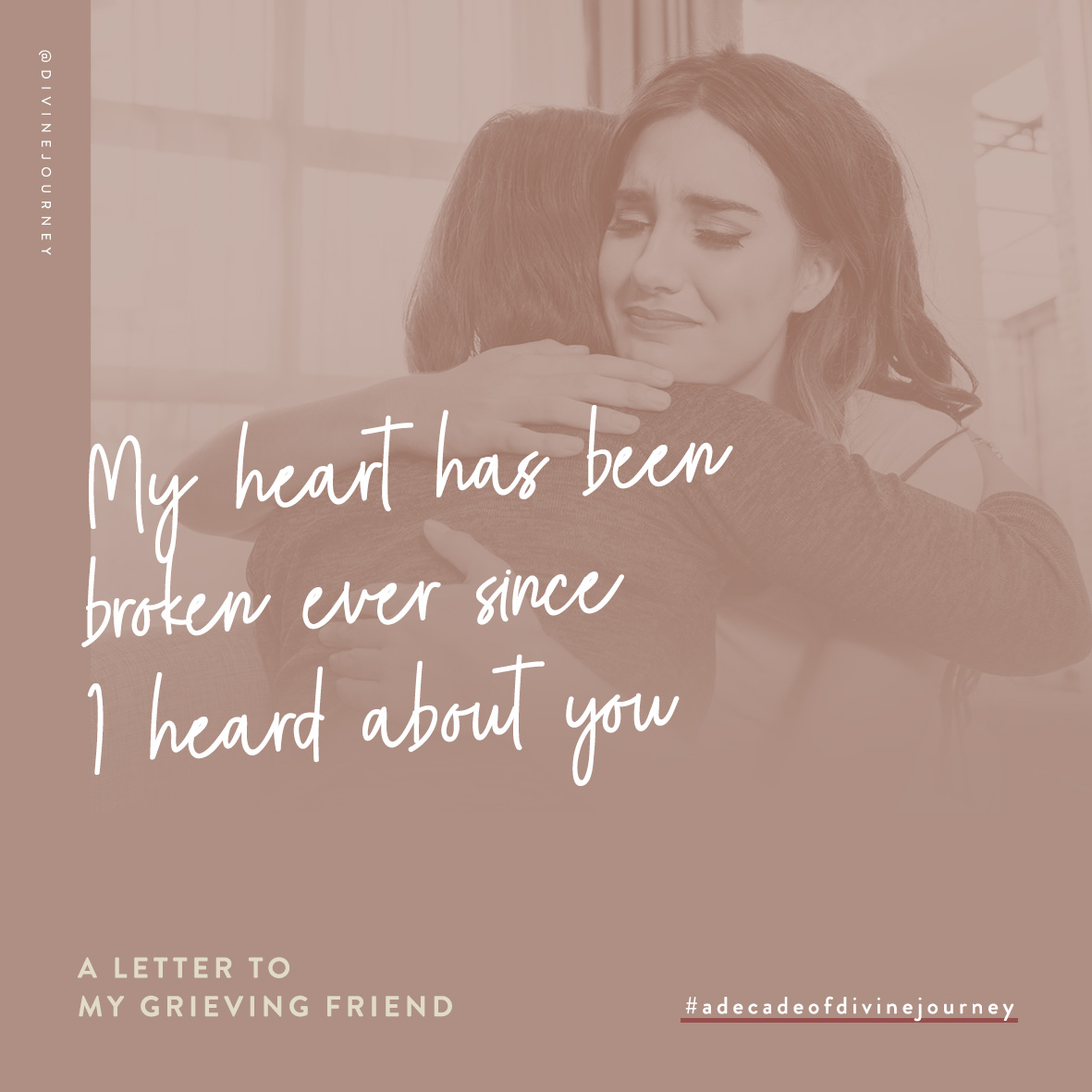 You have been on my mind ever since I heard about you.

I think about your pain a lot. I imagine you tossing left and right on your bed at night, soaking your pillow with precious tears. I imagine you waking up in the morning to an indescribable pain. I feel your loneliness. I feel your hopelessness. I feel the big hole in your heart. I wish I could sit next to you and spend hours sharing nothing but tears.

I can feel your deep sadness ever since I heard about you.

I know it is still hard to comprehend what has happened to you. It is so surreal. It is deeper than any words can describe. It is too much to bear. I know you are sad, really sad and it's okay for now to be sad.

Oh, the love you've lost
Oh, the soul you've lost
Oh, the dream you've lost
Oh, the breath you've lost
Oh, the hope you've lost

You're lost and most likely don't know what to do. It's okay for now to feel lost. I felt lost too back in June 2011. My mind was clouded with sadness, regrets, guilt, fear, worry, anger, questions, disappointment. My heart was pierced with unbearable pain for my three young children. My emotion was like a hurricane. My body was weak and tired. Secretly, so many times, I cried out to God to take me to the place where I can be with him again.

"No one ever told me that grief felt so like fear."
― C.S. Lewis, A Grief Observed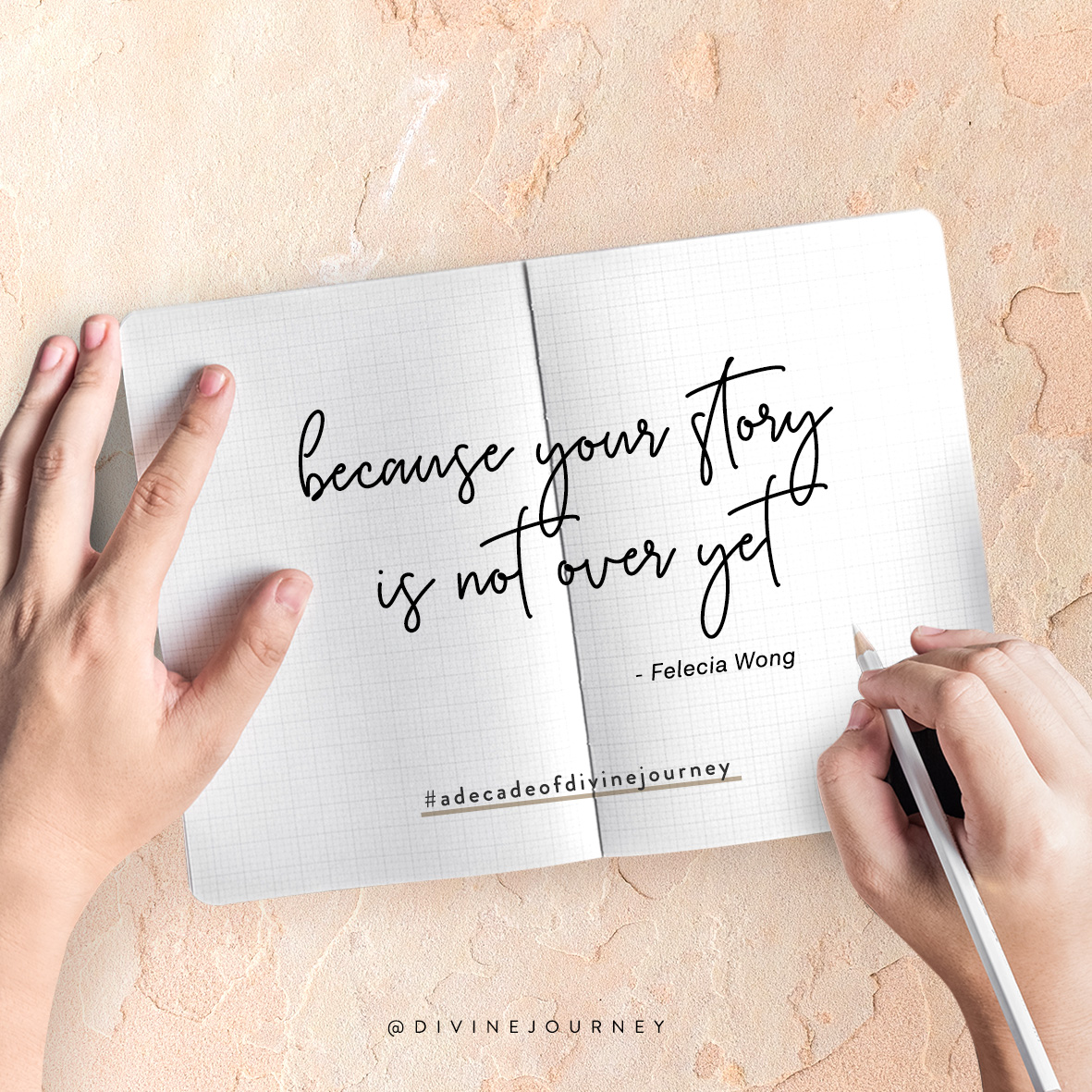 Dear my grieving friend,
I am writing you this letter with no intention of minimizing your pain but confirming each one of them. The intensity of your pain is real but I need you to remember that the intensity of God's love for you is also real. I know sometimes it is hard to comprehend how a loving God allows His beloved creation to live with pain and sorrow. Until today, it still remains a mystery to me. There are days when I still ask Him that question, in a quieter voice, not as loud as before.

"Pain insists upon being attended to.
God whispers to us in our pleasures,
speaks in our consciences,
but shouts in our pains.
It is his megaphone to rouse a deaf world."
― C.S. Lewis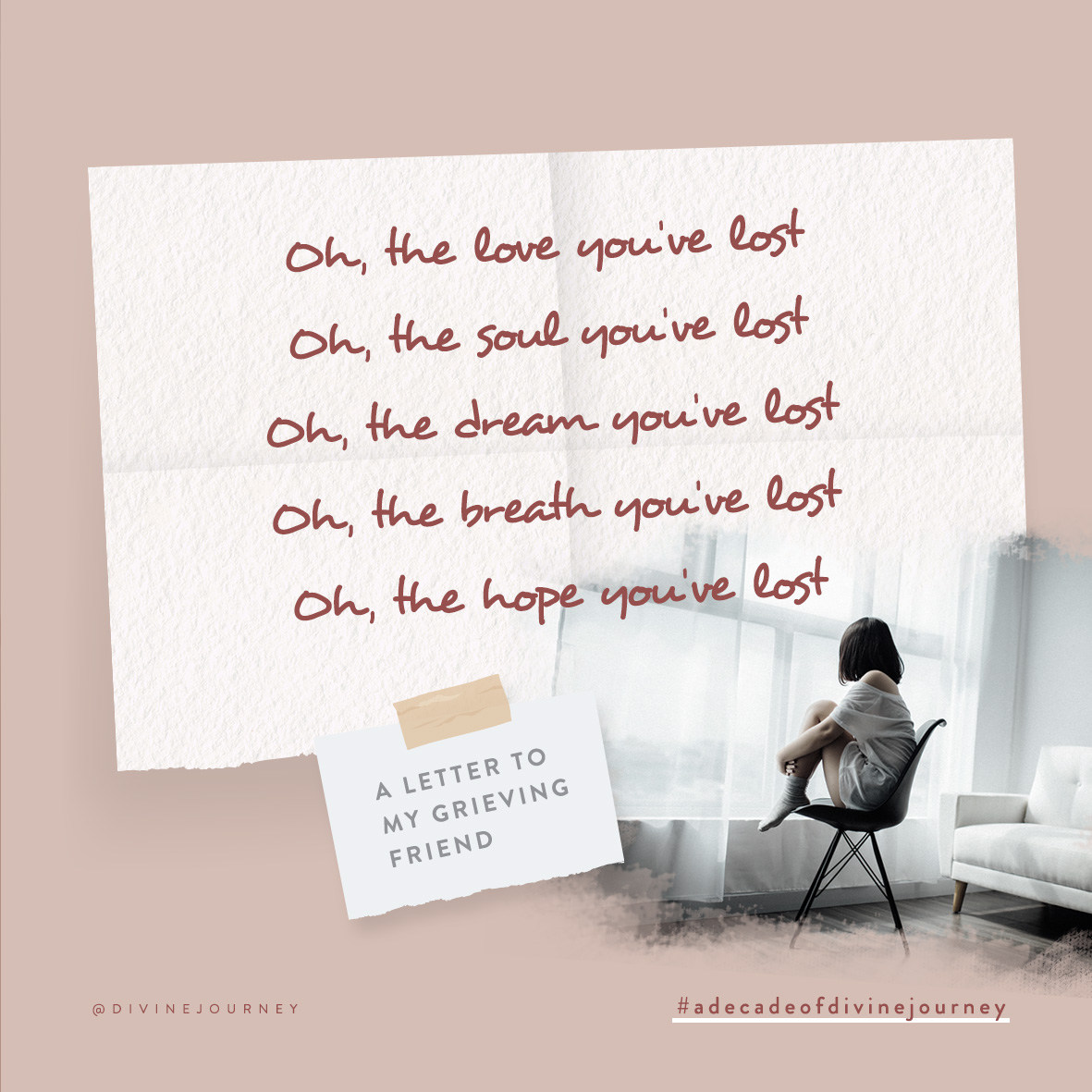 Dear my grieving friend,
I know it is hard for you right now to see beyond your pain and sorrow, it's okay, allow yourself to grieve and mourn. But at the same time I want you to remember that you are never alone, you have a future, you will rise up from the ashes stronger than you can ever imagine, and one day you will write your letter to someone who needs hope.

With tears & love,
Felecia
---
Share this post
no comments for this post